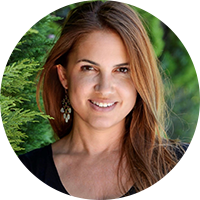 Irene Venetsanou (1971) was born in Athens, Greece, a place whose mystique and history inspire her to this day, captivated by the timelessness of the streets of Greece, and synchronicity of past, present and future pressing together in one place. Her experiences of native art and ceramics within this culture sparked a consuming passion that she has harnessed throughout her diverse career. Travelling around the world, Irene resided in London for seven years, where the intensity of the city pulse helped form part of her inspiration. Moved to Geneva in 2009 with a strong belief that art resides within us all, Irene brought her artistic vision to the heart of her work in sculptural ceramics in 2015.

Irene is currently obsessed by stones and pebbles, working with the curves and combining different cambers together.
Imperfection inspires her, just as symmetry fascinates her. Straight lines and perfect results are an illusion for her, just as the perfect life is unattainable. Everything is in constant flux, always moving and changing. She likes to see that in her creations; when the result is different to everything she imagined.

Témoignage:
I am grateful to be a resident in Brucner Foundation, to be part of a supportive and inspiring residency environment that empowers you, a place for open dialogue and exchange ideas. Where you can mingle with fellow artists and receive constructive evaluations, embrace challenges, and get me out of my comfort zone. I learned a lot, I progress and enjoy every minute of it and I am always looking forward to coming to work every day.